Home > Anniversary News >
< Send us your photos!
Dressing up the building for the occasion
This year marks 40 years of scientific networking and collaboration by ESF and we've made sure that this doesn't go unnoticed.
Last week, two giant posters, both in French and English have been hung on the front of the building in "rue des Récollets":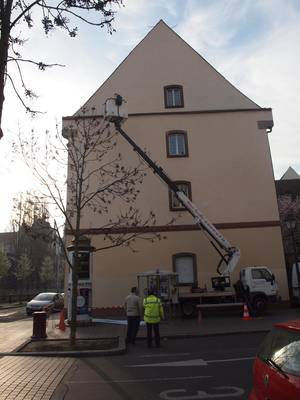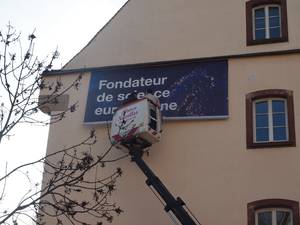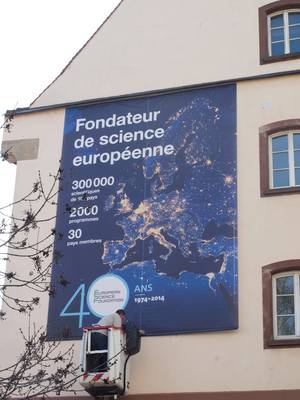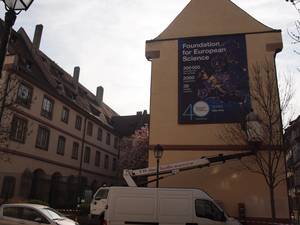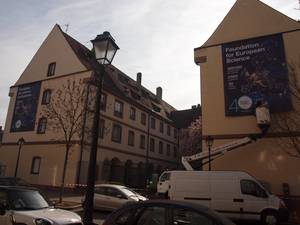 And the windows in the cloister on the ground floor have been decorated with pictures of the exhibition on Nobel Prize Laureates photographed by Peter Badge.